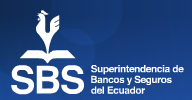 Equatorian banking regulator has invited AIS to take part at an International Forum on Regulation and Impact of Public Banks on Socioeconomic Development.  Foro Internacional de Regulación e Impacto del Sector Financiero Público en el Desarrollo Socioeconómico.
At this event, AIS sales director, José Manuel Aguirre, will give a lecture on the impact of Basel III and how to measure efficiency of public banks (the ALIDE Index).
The Forum will take place from 14 to 15 March 2012 in Quito.